Microsoft has introduced it along with windows 11 it's called Windows 365. Basically, it is a new way to experience virtual cloud-based PC running Windows 10 or Windows 11 operating systems. The subscription-based service allows users to stream a Windows PC from anywhere, similar to its cloud-based game service from anywhere in the world.
Windows 365 will only be available for businesses when it launches on August 2nd, with a per-user monthly subscription cost. Microsoft is not detailing exact pricing details until the launches next month, but Windows 365 is designed for one-person businesses all the way up to enterprises with thousands of employees.
let's hear what Microsft has to say on this
"Windows 365 takes the operating system to the Microsoft Cloud, securely streaming the full Windows experience—including all your apps, data, and settings—to your personal or corporate devices," said Wangui McKelvey, General Manager
"When we built this team, we brought in a couple of leaders who had experience with virtualization, but for the most part we brought in people who had experience with Windows and experience with consumer experiences because that was the bar we wanted to set," says Scott Manchester, director of program management for Windows 365
And, there will be two editions of Windows 365: Business and Enterprise. Both are powered by Azure Virtual Desktop and can be config as individual Could PCs with a single CPU, 2GB of RAM, and 64Gb of storage at the low-end. Prices are yet to disclose.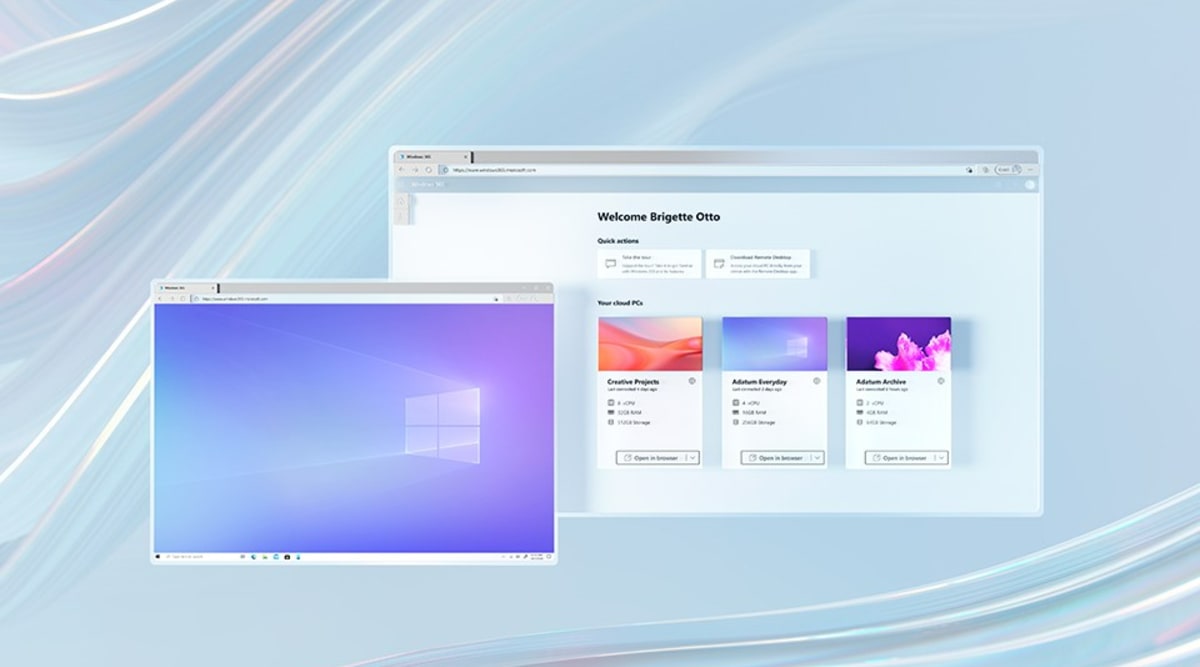 While Windows 365 seems perfectly timed for businesses looking to tackle the complexities of remote work, Microsoft has been working on the service for years. the OS group at Microsoft had been working on a project codenamed "Arcadia", a service to stream video games from the cloud. Arcadia dates all the way back to Microsoft demonstrating Halo running on a Windows Phone in 2013. This early virtualization work eventually led to Windows 365 and a focus on making it consumer-friendly. Sometimes we need high computational power but due to hardware limitations, it becomes difficult.
Windows 364 has the potential to dramatically change how computing takes place in commercial settings, there's nothing inevitable about it. many will object to ceding the privacy of a local box to the servers of Microsoft. Windows 365 might just be the first significant step toward a future where you don't need a dedicated Windows PC to use Windows. Microsoft has steadily improving Microsoft Team over the past year and laying out its vision for the future of meetings, remote work, and so much more.